Das Erlebnis
Charity Auction: Cap Nen Sense Joguina in Ràdio Barcelona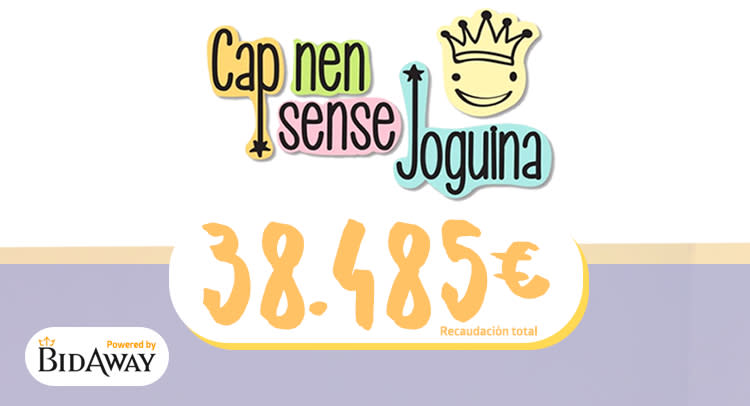 Christmas break has just ended and, with it, new challenges and purposes take place. But before starting with new and incredible experiences with your idols and favorite brands, we want to share our latest collaboration with Cadena Ser, the oldest radio station in Spain that counts with the largest audience in the country. The collaboration focused on the Ràdio Barcelona marathon called "Cap Nen Sense Joguina" (No Child Without Toy). This is an initiative that has been going on for 52 years and in which, several national and international, celebrities donate their most precious objects with a goal: to auction them off to raise money to buy new toys for more than 10,100 children resident in 40 social entities in Barcelona, as well as those who are also in hospitals.
This year, Penélope Cruz and Javier Bardem also wanted to join the cause by donating the signed photo album of the shooting of the film "La niña de tus ojos" with which the actress won the Goya prize for best actress, among many other awards. On the other hand, Bardem donated the black leather coat with which he played in the movie "James Bond: Skyfall" where he played the bad Salva. The two Hollywood stars were also joined in their effort by Leo Messi, Shakira, Ed Harris, Nicolas Cage, Pau & Marc Gasol, Rafa Nadal and Gerard Piqué, among others.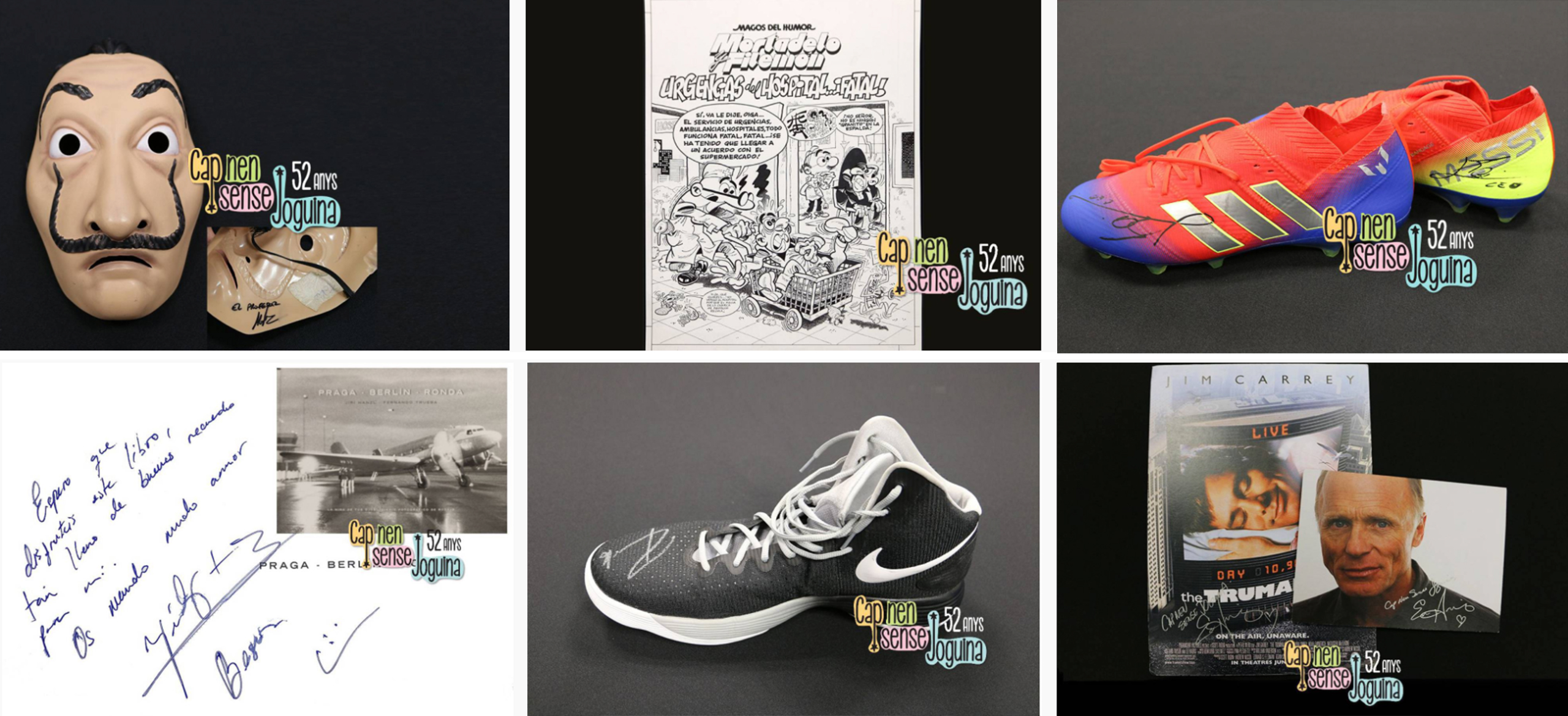 How did we collaborate?
We created a platform for the management of auctions, in this way, we facilitated and streamlined those 9 hours of radio with telephone and face-to-face bids.

What was the result?
69 celebrities objects from the aforementioned fields of cinema, music and sport, as well as politics and gastronomy, were auctioned off. According to official sources, the objects most valued by the audience were the original cover of "Mortadelo y Filemón" by Ibáñez (€3,200), the boots of the Barcelona FC legend Leo Messi and also the boots of Borja Iglesias (€1,600), forward of the Espanyol Soccer Club. The wooden horse given by the actress Isabella Rossellini reached €1,000, while Pep Guardiola's personal trainer's tracksuit reached €550.
The final result was of €38,465 raised which made more than 10,100 children jump for joy at receiving their gifts from the Three Wise Men, a tradition that is celebrated in Spain (as in some other countries in Europe and also in Latin America) in which the Three Wise Men bring gifts to children during the night between January 5th and 6th.